In the last ten years, the market mood around Swedish krona has been morbid. Krona being the official currency of Sweden has been around since 1876 but banks' predictions about the currency in the last ten years have been disheartening.
The Swedish economy which has faced pressures arising from recession concerns and trade wars has been the yardstick with which currency analysts have predicted krona's market movements. This has caused losses to individuals and organizations resulting from many uncertainties hovering around the currency.
Changes in monetary policies by the Swedish central bank, Sveriges Riksbank has been unfavorable to the krona, in all it seemed as though the central bank is less concerned about the Krona, therefore all that has been forecasted is gloom, gloom, gloom!
A top analyst at an asset firm analyzing the supposed troubles facing the krona said the currency has been undermined by the central bank policies, Sveriges Riksbank, which is difficult to predict the next moves and even harder to comprehend the overall policy. Also, it is not glaring the Riksbank's concerns about the krona.
The krona has been undermined by past predictions as shown by the sharp drop of 14.9 billion euros in trading volumes in its euro pairing between the years 2018 and 2019 as shown in a report.
Also, forex traders have counted losses in the last seven years from touchdowns resulting from volatility, nearing the lowest ever recorded.
Krona's challenge was also been worsened by the banks' forecast who only gave the correct predictions thrice in the last ten years.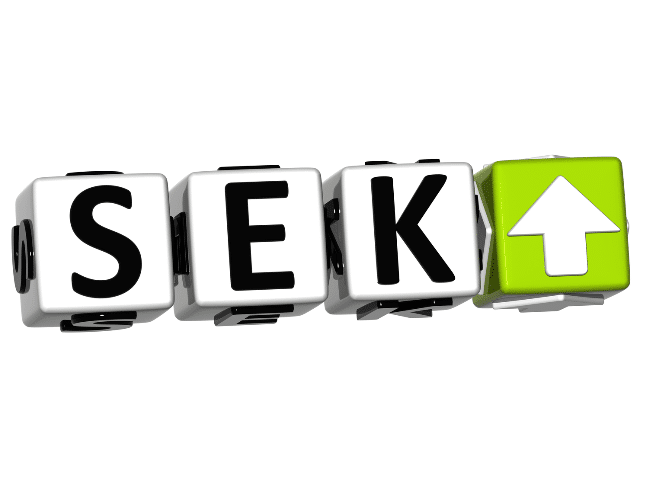 Mixed Ray of Hope
By the end of the year 2020, it is predicted that krona will range to 10.50 per euro. The krona touched a ten year low last October to experience a slight rebound to 10.53 per euro.
Big financial organizations like Morgan Stanley and Goldman Sach are at alert ready to profit from the currency's latest rebound by mid-year 2020.
Sveriges Riksbank, the apex bank seems to be making moves on its interest rate policy which may be a plus to the krona said a top strategist at Goldman Sachs.
There are mixed feelings of hopes for the krona as another strategist recounts how bullish predictions for it has been catastrophic in the past. Another predicts that Krona may not regain in 2020 as it is standing at-20% versus the euro.
It is also hard to predict the central bank's monetary policy. With the latest stats released out of Sweden on economic growth, it is most likely that the Riksbank may increase its rates this December thereby resulting in the krona being marginally weaker to the euro to stand at 11 euros said an analyst.
Another strategist at Danske's Stockholm-based predicts an interest rate cut rather than a hike after December thereby propping the krona.
Broker
Benefits
Min Deposit
Score
Visit Broker
Share with other traders!