Due out today from the United States is nonfarm payrolls report for November. A poll conducted by Dow Jones forecasted an increase of 187,000 jobs while the prediction for the unemployment rate is that it may hold steady at 3.6% previously recorded which is close to a 50 year low. Economists also forecast a 0.3% increment for average hourly incomes. A prediction of a 0.4% increase in consumer expectation for December from November's 95.6 percent holds sway.
Ahead of the stats to be released, on the Asian side, stock indexes rose with the South Korean KOSPI Index topping the chart of the biggest gainer, propelled by Samsung Electronics and SK Hynix recent advance.
In the early hours of today, Nikkei 225 Index, Shanghai Index, Hong Kong's Hang Seng Index all traded higher consolidating gains.
The non-farm payroll figures will be released today at 13:30 GMT. Also out today is Larry Kudlow's live interview on CNBC which may give further updates on trade talks.
More U.S. News
Previously, US stocks fell when President Trump announced that the trade deal may be put on hold till November 2020 when US elections will hold.
Another report puts it that China is angered by the Uighur crackdown bill while another stated that the two top economies are still at loggerheads based on the quantity of agricultural produce bought by China.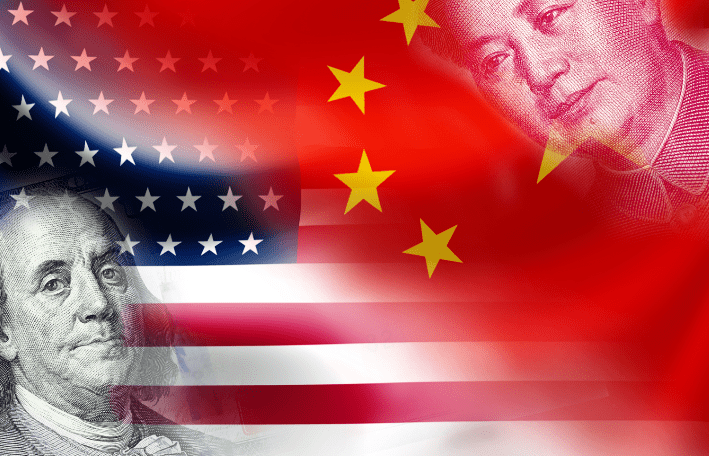 Another source of concern is how China has failed to give any hint of reassurance from its end.
However, a little flicker of hope was lighted when a report from Bloomberg quoted that the two countries will soon agree to a preliminary pact of the trade deal by a tariff reversal. Also, President Trump didn't show any sign of differences between the two countries as he is quoted to have said that the talks are going on fine.
The market showed signs of retracement based on this positive report.
More from Asia
A drop was recorded in Japan's Household spending which is the first-ever recorded since December 2018.
October's household spending fell short by 5.1% compared to its 2018 figures which are the largest decline since March 2016 when a drop of 5.3 % was recorded. Economists had forecast a 3% decline on average.
Broker
Benefits
Min Deposit
Score
Visit Broker
Share with other traders!