The Bank of Japan (BoJ) officially announced that trials for its central bank digital currency (CBDC) are now live. The bank noted that the first phase of its trials should be completed by March 2022. According to a Reuters report, the trial will involve two phases.
The BoJ will focus its trial on the technical feasibility of the digital asset; how to issue, distribute, and redeem a central bank digital currency. The apex bank also noted that it would be concerting its efforts with other central banks to develop a product on par with the innovation already in the CBDC space.
In its second testing phase, the BoJ will focus on more specific product capabilities, like limits to determine the amount of CBDC each entity can handle at a given time.
The Executive Director of the Bank of Japan, Shinichi Uchida, noted that the financial institution has backed up its CBDC plan. He added that, should the need arise, the central bank will launch a pilot program involving payment service providers and end-users.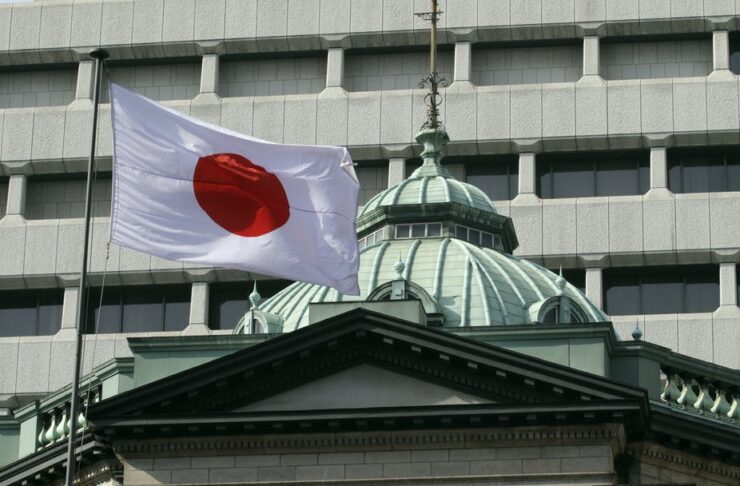 Uchida also noted that:
"While there is no change in the BOJ's stance, it currently has no plan to issue CBDC, we believe initiating experiments at this stage is a necessary step."
It is worth mentioning that the BoJ, in late 2020, put its CBDC development program on hold because it lacked serious demand from citizens.
4 in 5 Central Banks Are Working on a CBDC
One of the preeminent goals of many central banks across the globe is to reduce the use of paper money in its jurisdiction. That said, several of the banks have embarked on journeys to develop and launch a sovereign central bank digital currency to promote cashless policies.
According to a 2020 report by the Bank of International Settlements, four in every five central banks (80%) have plans or have initiated actions to develop and launch a CBDC.
The People's Bank of China (PBoC) is the leading institution in the race to develop a CBDC and is close to releasing the world's first central bank-issued digital currency after several years of intense research and development.
You can purchase crypto coins here: Buy Coins
Broker
Benefits
Min Deposit
Score
Visit Broker
Share with other traders!