Service for copy trading. Our Algo automatically opens and closes trades.
The L2T Algo provides highly profitable signals with minimal risk.
24/7 cryptocurrency trading. While you sleep, we trade.
10 minute setup with substantial advantages. The manual is provided with the purchase.
79% Success rate. Our outcomes will excite you.
Up to 70 trades per month. There are more than 5 pairs available.
Monthly subscriptions begin at £58.
When you enter the business of forex trading, you should identify the aspects that characterize you as a trader. Many new traders try to mimic the Wall Street stereotypes they have seen in the movies, but that´s the biggest mistake that can be made. New forex traders overtrade and are overleveraged because they want to reach their first million as soon as possible, and this mindset eventually leads to failure.
Top traders identify the strong and weak points of their personality and plan trades according to their personality type. They also invest an appropriate amount of funds that they feel comfortable with, and which doesn´t break their account in the case of loss. On top of that, you should plan your trading according to the time you have available. In this article, we will talk about how to adjust trading to your personality.
4 Provider that matches your filters Providers that match your filters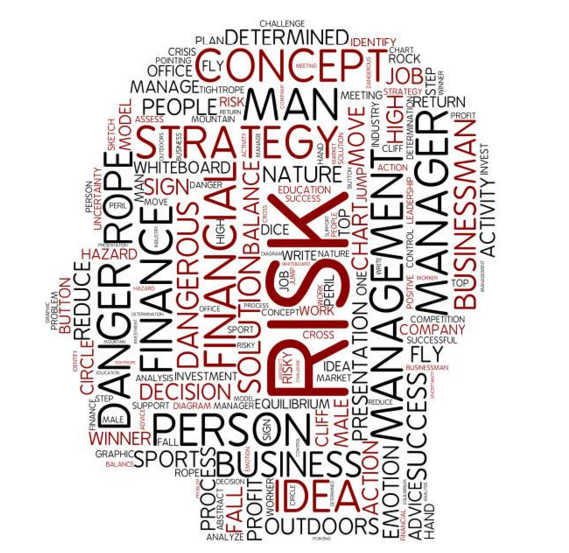 Your trading personality can make all the difference between winning and losing
Personality types
We are not robots, every person is different and every trader is different, therefore, everyone has a different opinion about the market. If you ask traders and economists about where the price will be the next day, everyone will give a different answer. After all, that´s what makes a market; there wouldn´t be one if everyone had the same mindset. Besides for different opinions about the market direction, people also have different personalities. Some of us are more impulsive types, and more active in the market whereas more patient types tend to open new trades less often. Let´s see the upsides and downsides of both types of traders.
Impulsive: The forex market is very fickle and you must act fast; you should open a position if you see a good opportunity and get out quickly if the wind changes. The impulsive traders are good at that. But being impulsive has some downsides in regards to forex trading – they are restless and enter the market (buy or sell) too early which often results in misjudged trades. These types of traders usually try to chase the price instead of waiting for the price to come to them. When I analyze the market, I set levels where I feel comfortable opening a trade and then wait for the price to come to those levels. These levels might be prior support/resistance, trendlines, or levels where moving averages are found, etc. If you sell EUR/USD too early, then you will have to stretch the stop loss so that it is above the resistance or the downtrend line. Your take profit target will also be smaller; therefore, the risk/reward ratio increases.
The other downside of this type of personality is that these traders tend to close their trades too early, limiting the winning potential. If you have analyzed the market and made a plan about a forex pair, you should stick to it. I know that the market changes continuously and sometimes we have to alter the trades along the way or close them early, but in general we must stick to our plan. Cutting trades short for 20 pips, or letting them run the full course for 200 pips, makes a huge difference at the end of the month when you calculate your profit/loss.
Nonetheless, there are many impulsive traders who make a lot of profit from being impulsive. If you are this kind of trader, we will offer some trading strategies to match your personality in the second part of this article. You just have to discover and accept your personality. How impulsive are you in real life? Are you patient or are you a person who wants to get things done as soon as possible? Do you get an itch to close a trade once the trade is in profit or do you let them run their full course? So, figure out your personality and read Part 2 of this article to find out which strategy works with your personality.
Conservative: Being patient is necessary for this game; when trading you have to be calm and cautious. As we mentioned above, you don´t want to trade too early or exit too early. But, at the same time, forex is a very dynamic market and sometimes you´ll have to make decisions quickly. If the price comes near the level you planned on, you must pull the trigger. After all, you are in the market to make money.
The price doesn´t always come exactly to the pip that you planned on based on your chart analysis. So if the price is a few pips away, you should take the risk and open the position (at least that´s what I do). Traders who are too cautious tend to lose many good opportunities, which reduces the profit a lot and may end up with a loss at the end of the month.
Overly patient traders also fail to adapt the open trades to the shifts in the market sentiment. If the market sentiment turns around you must close the trade as soon as possible with whatever profit you have. When you trade forex, a winning trade can end up in a huge loss if you don´t adapt to the market quickly.
Same as the impulsive trader type, patient traders can make money trading forex as well, they just have to know and accept that they are conservator traders, before choosing a forex trading strategy. So, ask yourself the question: 'am I a conservative person in real life who doesn´t like to take too much risk?' Besides that, you should know how patient you are because the trading strategies for conservative traders require patience. They are based on keeping trades open for many hours or days. If you are not very patient, work on this trait, because it can be vital in order to make some good pips.
Trading forex is a human activity; and is often a very stressful job, especially if you are outside your comfort zone. You cannot move or change the market and you cannot change your personality but you can change your trading method. You must apply a trading strategy that matches your personality in order to be within your comfort zone and succeed in this business. But first, you have to discover your personality type and accept it. Once you have done so, it is easy to find the trading strategy that is right for you. In the second part of this article, we will highlight some trading strategies for each type of trader.