Service for copy trading. Our Algo automatically opens and closes trades.
The L2T Algo provides highly profitable signals with minimal risk.
24/7 cryptocurrency trading. While you sleep, we trade.
10 minute setup with substantial advantages. The manual is provided with the purchase.
79% Success rate. Our outcomes will excite you.
Up to 70 trades per month. There are more than 5 pairs available.
Monthly subscriptions begin at £58.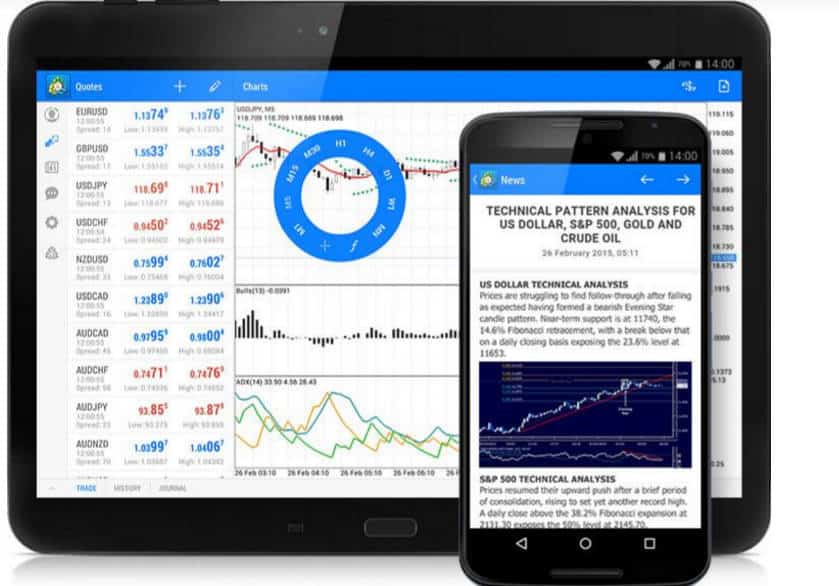 The MT4 became very popular because of its advanced features
4 Provider that matches your filters Providers that match your filters
The MetaTrader4 platform is now undoubtedly the most famous platform within the online forex trading community. It introduced many new important features to the online trading community that other platform providers didn't think of at the time. Now the competition has narrowed the gap, but the features that made the MT4 so popular still remain top notch and are integrated into other platforms as well. It´s these features that make analyzing the market and trading that much better for retail traders. Different traders might prefer various features, but in using the MT4 for a decade… this list below ranks the features that have contributed most to my trading experience.
Automatic trading: When the MetaTrader4 platform was first introduced, the most notable feature was the ability to automatically trade. You can apply automatic trading to many platforms nowadays, but importing an automated trading system to the MT4 is still one of the simplest tasks. Most importantly, the MT4 platform has the MQL programming language built in which makes it very easy to write your own program for automated trading. After building your own expert advisor, you can then back-test it against the chart history and see if the EA would have worked based on market conditions from the past. If you go live with the EA without backtesting it first you can lose your entire account as well because you don´t know if it works, so this feature is a great advantage. Apart from building or buying an automatic trading program, you can enter the MQL4 forum and follow the best traders of the community. Once you decide to follow them, all their trades will automatically translate into live trades in your account. So, you can be profitable with MT4 automatic trading even if you are not an experienced trader.
One click trading: One click trading was not available when the MT4 was first introduced in 2005, but it was implemented later on and now it is a very important feature of the MT4. You can place the single click trading on your chart by right-clicking on it and selecting the 'one-click trading' option. A small box will appear on your chart with the buy and sell buttons and the lot size. This dramatically cuts the amount of time needed to open an instant trade, since you don´t have to: right click on the chart > click on 'trading' > click 'new order' > adjust the size of the trade and finally click on 'buy or sell'. One click trading is very important particularly for two types of traders: news traders and scalpers. When you trade the news you must be able to open the trades quickly as the volatility is pretty high. By the time you execute the trade without one-click trading, the price might be 100 pips away from your intended entrance. It´s the same with scalping; when you try to scalp you open and close trades rapidly for just a few pips. Without the one-click trading option, it becomes extremely difficult to apply both trading strategies, but the introduction of one-click trading in the MT4 has eliminated these issues.
Running simultaneous MetaTrader4 platforms: Another great feature, in my opinion, is the ability to run two MT4 platforms simultaneously. This option is can be for two different brokers as well as for an individual. It might not seem so important to some people, but experienced traders know that having two platforms open at the same time on your desktop is a necessity. I usually have two or more accounts with more than one broker; I use one account for normal trading and another account for experimenting new trading strategies. You can use the other platform which has been built by the broker alongside the MT4 platform, but you´ll have to go through all that hassle and spend precious time to learn all the features of the new platform and assimilate. I am used to the MT4 platform, like many others, so if I open a new account with another broker to try new strategies I´d prefer to use the MT4 again and start trading right away. Luckily, almost all brokers offer an MT4 platform for free and by default you can run two MT4 platforms. When you install the second platform, you´ll have to change the location to a different director from the first platform.
Low resources: There are many new platforms out there, which might look fancy but most of these really exhaust your computer. They take a lot of storage capacity and overwork your computer. MT4 requires very low resources on both the PC and the smartphone. That´s very important if you keep many web pages open. I usually keep at least four forex pages open as well as two forex platforms at any one time – so a platform that requires minimal resources is crucial for me in order to avoid freezing up the computer. The MT4 also works fine with a slow internet connection. It only needs a few bytes to analyze charts, open and close trades simultaneously.
Phone alerts: Many people who trade forex online do this as a side job, and, therefore they have other jobs and cannot follow the market all the time. Even the people whose full-time job is trading forex (like me) cannot stare at the charts 24 hours a day continuously. We have a personal life as well so it is simply impossible to stay stuck in front of the screen for a very long time. But the market doesn´t care; it cycles all day and since forex is a 24-hour market there may be important events which affect the market at any time of day or night. So the MT4 phone alerts are very useful and you can hardly miss a market event. You set the platform to issue an alert and when the price reaches certain levels, or when there´s a 50 pip movement in the market you will be notified by phone. You can set up alerts by going to tools > options > enable push notifications > create an alert.
As we mentioned in the beginning, other traders may have different preferences about the MetaTrader4 features, but the above features have been the most helpful ones for me during my ten years of forex trading. I love the one-click trading features, scalping and news trading, phone alerts, low energy usage, the simultaneous platform feature and its automated trading with the simple MQL4 programming language.
This may also interest you: