Introduction
Orlando's Mentorship Path. Your own personal trading coach is here to take you to the next level!
Welcome to my first and only mentorship path. This is the very first time I'm taking serious traders under my wing to share my knowledge and boost their personal trading to the moon!
This is not a signal service. The main focus here is education, leak finding, mindset improving and macroeconomics literacy.
This mentorship path is capped to 50 traders.
What do you need?
Everything you need is to install Discord. You can download it via Play Market or App Store.
What will you get?
This is what you get:
Access to the mentorship path.
Access to the private discussion group.
Early access to the leak finding and mindset series.
2 private group coaching sessions per week.
Full access to Orlando during trading sessions.
What will you achieve?
Long term consistency and profitability.
How to read price action.
In depth understanding of global macro.
In depth understanding of monetary and fiscal policies.
How to manipulate economic data.
How to swing trade and let your winners run for massive profits.
How to work on your mindset.
Price
It costs £199 per month. You can cancel at any time!
This product is non-refundable.
Who's the Mentor?
Orlando Gutierrez – Learn 2 Trade's Head Trader.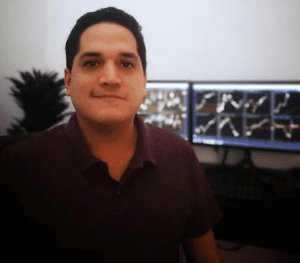 Orlando is a self taught trader with over 15 years experience in the financial markets. Like first time traders he made all the mistakes but with hard work and a hustle mindset he overcame every knockdown and finally became a profitable trader.
When he first started there were no mentorship paths like this one. He started by looking at trading systems online and quickly realized that the only real indicator he needed was price action itself.
He started developing his trading system around price action and global macro and now his main focus are 2 markets: The USD and the JPY.
Although he also trades metals and US Equities he understood that when it comes to trading less is more and focusing and fully understanding ONE market is the best way to be profitable long term.