How to Choose the Best Cryptocurrency Broker
Trading cryptocurrencies like bitcoin, ether (Ethereum), Litecoin, dash, and ripple (XRP), has recently produced unheard-of returns. However, cryptocurrencies are dynamic, volatile instruments, and need to be handled prudently, in the most optimal way. To accomplish this, the first important step is to choose a reliable, well-established forex broker to facilitate your cryptocurrency trades.
In order to trade cryptocurrencies profitably, you must have superb execution speed, razor-thin spreads, a robust trading platform, and deep liquidity pools. The following brokers offer these features and much more:
Crypto Broker
Broker
Benefits
Regulation
Min. Deposit
Instruments

Trade cryptocurrencies 24/7
No deposit required
Zero commission and no withdrawal fees
CySec FSB
No deposit required
Bitcoin (BTC/USD) Litecoin (LTC/USD) Dash (DASH/USD) Ethereum (ETH/USD)
Open a Markets.com Account Now!

No leverage – it's like owning the cryptocurrency
Failsafe flash crash protection
Positions stay open overnight and over the weekend
Trade 24/7
No additional fees on long trades. Additional fees apply for short trades.
CySec FCA ASIC
$200
Bitcoin, BCH Ether (Ethereum), ETC Litecoin, Ripple Dash, NEO, XLM, EOS
Highly volatile unregulated investment product. Your capital is at risk.
75% of retail investor accounts lose money when trading CFDs with this provider. You should consider whether you can afford to take the high risk of losing your money. Cryptoassets are highly volatile unregulated investment products. No EU investor protection.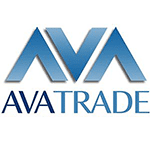 Up to 1:20 leverage on bitcoin
7 cryptocurrencies offered!
Positions stay open overnight and over the weekend
EU – MiFID (by CBI) Australia – ASIC Japan (FSA) BVI South Africa (FSB)
$100
Bitcoin Ether (Ethereum) Ethereum Classic (ETC) Litecoin (LTC) Ripple (XRP) Dash
Open an Avatrade Account Now!

Low spreads
Leverage on cryptocurrencies
Zero commission
CySec
$100
Bitcoin Ether (Ethereum) Dash Litecoin
Open a Trade.com Account Now!
Establishing Value: The Cryptocurrency Broker And Trader
he first decentralized cryptocurrency, Bitcoin (BTC), was invented in 2008 by the pseudonymous Satoshi Nakamoto. A mysterious figure, Nakamoto sought to develop a decentralised peer-to-peer electronic system for the transfer of digital money.
Instead of a central banking authority being commissioned with the task of determining policy facing digital currencies, a cryptographic mechanism combined with blockchain technology is used. In this fashion, the money supply may be controlled as well as all transactions in the crypto space. In theory, current market values are determined freely by the trader and cryptocurrency broker, not a formal central bank or government.
Without any need of an official administrator, Bitcoin proved to be an innovation in global commerce. Within a decade, the performance and valuation of BTC exceeded the wildest dreams of even the most ambitious cryptocurrency broker.
Leading Cryptocurrencies And Altcoins
After Bitcoin, various forms of cryptocurrency were established implementing the same (or similar) blockchain technology used by Bitcoin. Known simply as "altcoins," many of the cutting-edge offerings in the crypto space are fantastic targets for active traders. Today, several of the leading names in crypto are Bitcoin (BTC), Ethereum (ETH), Ripple (XRP), Litecoin (LTC), and Bitcoin Cash (BCH).
Over the course of their history, several cryptocurrencies have achieved unimaginable gains. Perhaps the most refined example of this phenomenon has been the performance of Bitcoin. On June 12, 2017, under a decade since inception, a single BTC achieved the market price of $2975. For the time, this was a staggering valuation. It represented a nominal return of more than 371 million percent on the 2010 price of $0.0008 per BTC.
However, the BTC pricing of June 2017 proved to be merely the tip of the iceberg. Investors continued to contact their participating cryptocurrency broker to get in on the action. Values peaked at nearly $20,000 per BTC by the end of 2017, achieving worldwide notoriety in the process.
Trading Cryptocurrencies
Of course, such gains in asset value come at the cost of pricing stability. Cryptocurrencies are extremely volatile and exciting instruments to trade. Breaking news, regulatory issues, and rumors often dictate market behavior. To achieve sustainable profitability in the crypto space, you must be up on current events and ready to assume risk from a disciplined perspective.
The crucial first step on your path to profitability is to ensure that you have a robust platform and operational framework in place. Simply put, make sure you team up with the right cryptocurrency broker to leverage your chances of success!