At the dawn of blockchain, virtual coins were traded through dedicated cryptocurrency exchanges or via the OTC market, where the buyer and the seller arranged to purchase and sell coins directly between themselves.
However, as time passed, cryptos turned from a niche thing known to a small group of computer geeks into a wildly popular speculative asset that required more trading tools and options.
That is where contracts for difference – or CFDs for short – came in handy. It has been a favorite instrument for trading anything from gold to soybeans for decades, and now it is widely used to speculate on cryptocurrency price movements.
Over a decade ago, cryptocurrency gained extraordinary popularity thanks to the enormous returns realized by traders.
However, it's not a walk in the park to make returns in cryptocurrencies as they are volatile instruments, dynamic, and hence, require optimal handling.
Choosing the best crypto broker is one of the most significant things you'll first do to stand a great chance of gaining returns.
The best broker will offer great features to aid your trading processes, such as high execution speed, an excellent trading platform, razor-thin spreads, and deep liquidity pools.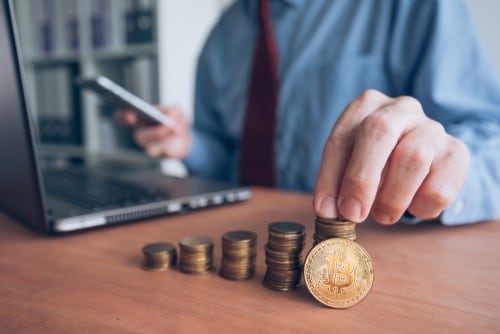 Interestingly, there are several brokers in the market, which will surely make the selection process overwhelming. So, how do you go about choosing the best broker?
What to Consider When Choosing a Crypto Broker
There're arguably several things you can be looking out for, but the first thing is to consider the broker's license.
With money, there're several scam brokers, and you don't want to fall into one, therefore, ensure that it's regulated.
Authorities such as CySEC license, ASIC, and the FCA are all responsible for regulating brokers.
Regulation means that a broker is prohibited from doing unethical activities, and your money is safe in case something happens to the broker.
Secondly, consider the trading platform.
A good trading platform will always have advanced technical analysis tools, and historical quotes to improve your trading experience.
Besides, a trading platform has to be user-friendly and easy to operate.
Also, as much as you can escape the fees, ensure you choose a broker without an overnight fee, at least.
A broker with the lowest transaction fees will mean that you enjoy higher margins on the transactions.
Liquidity is another consideration factor, and a broker with higher liquidity is the best to enable you to buy and sell cryptos within the platform leading to competitive pricing as well as hassle-free transactions.
A good broker is one that provides an option to trade several tokens at the same time. That way, it prevents monopoly and helps balance the crypto risk.
Also, consider a broker with an excellent reputation to be assured of your investment.
In addition, the broker should have excellent customer support to ensure that all your questions could be answered on time.
The Leading Crypto Brokers
A lot of crypto brokers exit, and all of them claim to be the "best." However, not all turn out to provide what they advertise. Among them the best include:
Markets.com
They trade cryptos 24/7, no minimum deposit required, and no commission or withdrawal fees are required.
The CySEC and FSB also regulate the broker. Several coins are traded, such as bitcoin, Litecoin, Dash, and Ethereum.
eToro
eToro has no leverage, trade 24/7, no additional fees, and positions are open overnight and the weekend. CySEC, ASIC, and FCA regulate it.
It requires a minimum deposit of $200 and supports bitcoin, Ether, Litecoin, NEO, EOS, and Ripple Dash.
Trade.com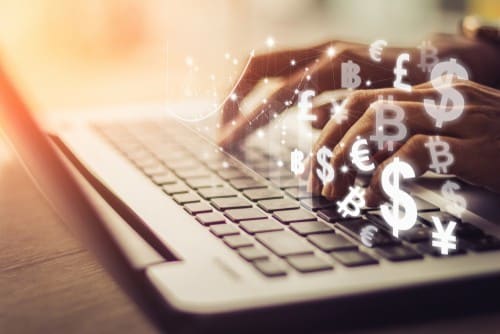 This broker provides low spreads, zero commission, and leverage on cryptocurrencies.
It's regulated by the CySEC and requires a minimum deposit of $100. It supports coins such as Dash, Bitcoin, Litecoin, and Ether.
Avatrade
The broker has up to 1:20 leverage on bitcoin, and positions are open overnight as well as over the weekend. It's regulated by the EU, ASIC, and FSA.
A minimum deposit of $100 is required and supports coins such as Ethereum, Litecoin, Ripple, and Dash.
In conclusion, the first step to being profitable is choosing a robust platform as well as having an operational framework up and running. Furthermore, have a broker to leverage your chances for success.