AvaTrade Review 2019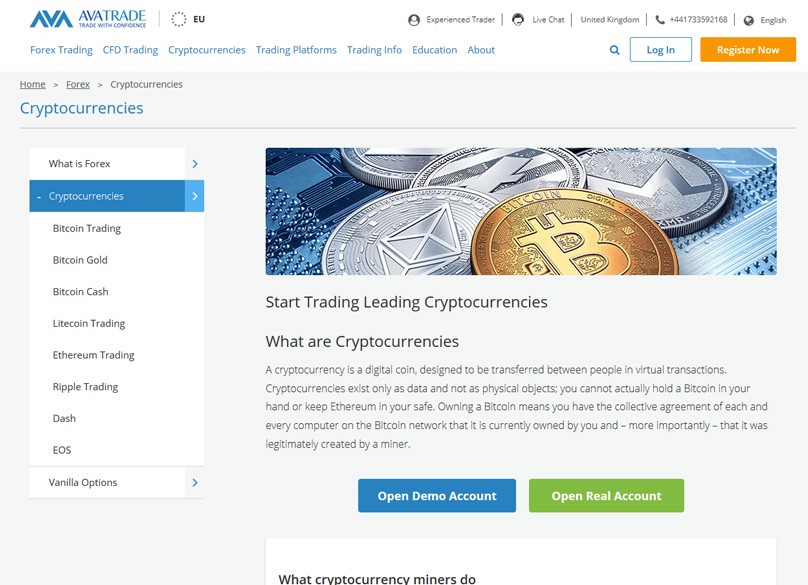 One of the largest brokerage firms in entire Europe originated from Dublin, Ireland. AvaTrade is regulated by the Central Bank of Ireland, which means that it is a safe and legal brokerage firm.
AvaTrade was founded back in 2006, and it has around 8-9 offices across different continents. The start-up was created with the assistance of web-commerce experts and finance professionals in order to provide retail traders with a smooth and swift service.
It provides with an appealing platform for all level of traders, specifically for those who are new into the trading. AvaTrade worth is based upon integrity and fairness, customer service, inflexible self-evaluation, and persistent innovation.
With more than 200K clients registered on AvaTrade (you can register by clicking here), it completes over 2 million trades per month. We can examine the growth of the start-up from the volume increase on a monthly bases.
Currently, the trading volume lies around 60 billion pounds per month. The online brokerage firm in functional 24/7 and provide with several options including CFD trading, Forex trading, cryptocurrency trading, and many more many.
AvaTrade Brief Overlook 
Broker: AvaTrade
Minimum Initial Deposit: 100 USD
Demo Account: Yes
Leverage: 30:1
Regulation: ASIC (Australia), IIROC (Canada), FSP (S Africa), FSA (Japan)
Asset coverage: CFDs, ETFs, Forex, Cryptocurrency, Shares, Bonds, Commodities, Indices
Trading Platforms: Proprietary Web, Mobile Apps, Meta Trader 4, Zulu, Trade, Mirror Trader
Trading Types
AvaTrade has a variety of trading options for users. It lets the clients trade on the forex, stock, bonds, commodities, individual equities, exchange-traded funds (ETFs), and cryptocurrencies.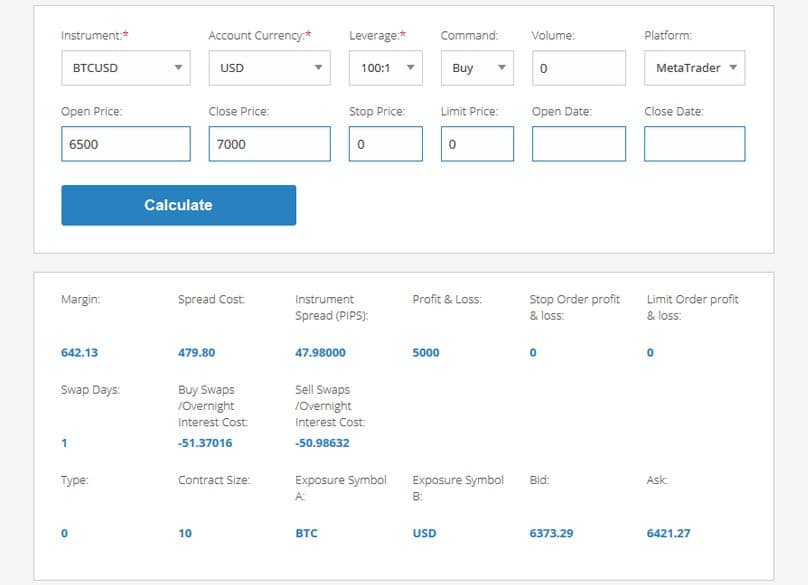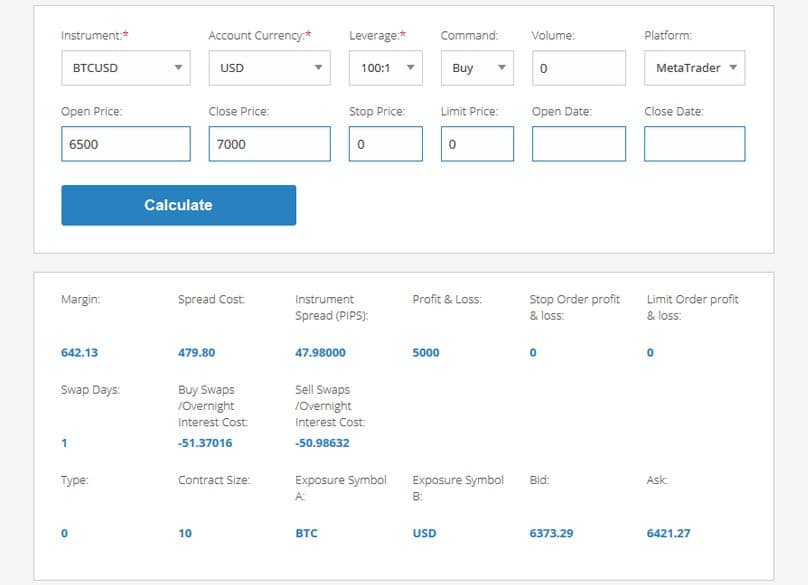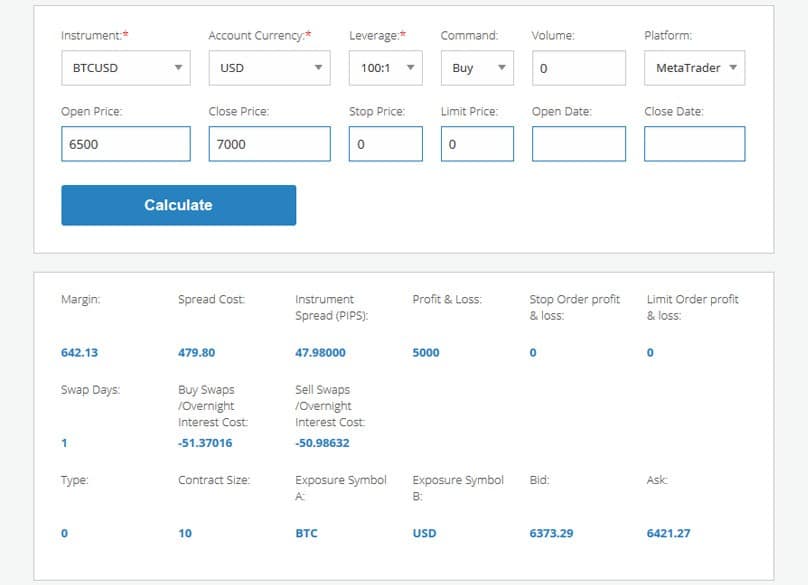 Being a European based brokerage firm, AvaTrade provides with an option of European style puts and calls, quite often known as 'Vanilla' options. This is allowed on gold, silver, and 50+ currency pairs available for trading. They automatically lock if these pairs expire at intrinsic value, as they are cash-settled.
AvaTrade provides its users with an option to trade several top-ranked digital assets. The most significant advantage of trading cryptocurrencies on AvaTrade is that there is no need for wallet and there is no such risk of security breach and hacking.
Some famous cryptos that can be traded on the start-up include, Bitcoin, Litecoin, Ethereum, XRP, Bitcoin Cash, EOS, Dash, and Bitcoin Gold. Users can begin trading with cryptos with just 100 USD and have leverage up to 20:1, with a limit of 2:1, as per ESMA regulations.
However, on AvaTrade, there is a limit to trading cryptocurrencies. The limits may reduce in an account of the high volatility level. Currently, for Bitcoin pairs, the limit is 600K USD, 400K USD for Ethereum, 250K USD for XRP, 200K USD for Bitcoin Cash and Litecoin, 50K USD for Bitcoin Gold and EOS.
AvaTrade Leverage on Trading Options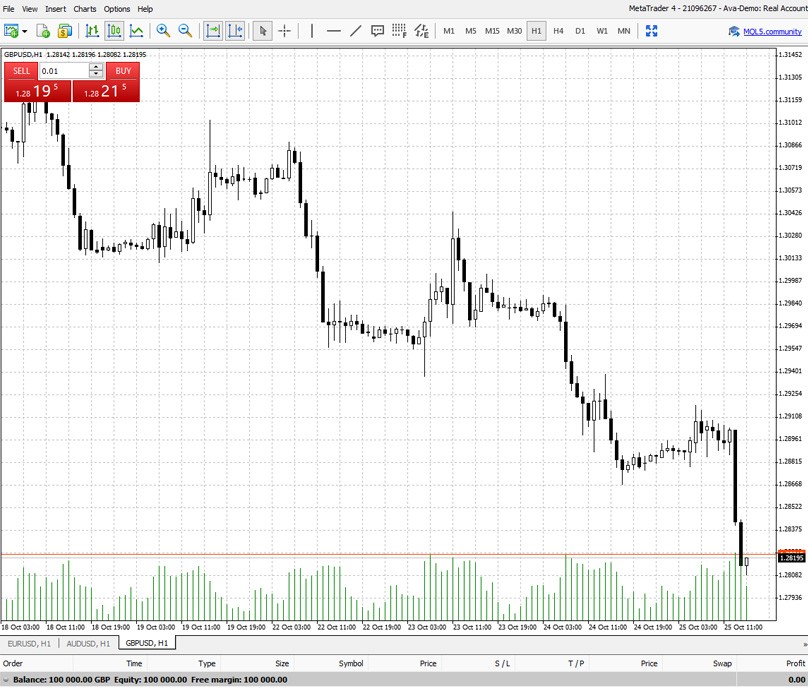 The leverage provided on specific forex pairs is 30:1. As per the ESMA regulations, the leverage should be as per the given level of the particular instrument.
So, the major currencies have a leverage of 30:1, for gold, major indices, and minor currencies the leverage is about 20:1. For the non-gold goods and small indices, it is 10:1. It's 5:1 for the individual equities, 2:1 for the cryptocurrencies, and 400:1 for the different CFD implements.
AvaTrade CFD Rollovers
The Contracts for Difference (CFDs) are a special OTC (Over the Counter) financial derivative products that lets the users trade on the price movement of different financial assets that are available on AvaTrade.
The brokerage firm has CFD rollovers that help the traders to trade CFDs without facing any sort of interference. This lets the broker make changes in contracts before the previous contract expires. The clients can go on to AvaTrade CFD rollover page on its website to choose trading options. After opening the rollover page, the users will have the implements that would include, AVA rollover date, currently traded contract, and the next traded contract.
Types of Orders on AvaTrade
There are almost eight trading platforms on Avatrade which provide a satisfying trading experience. The MetaTrader 4 platform, the top amongst all provides nearly every type of trade that a trader expects from a broker.
The clients can trade under the market price. For instance, users will have the option of stop or limit order, which means that the user can predefine the price, and unless that point is reached, the trading will not happen.
Moreover, AvaTrade also offers spread betting for the Irish and British user, and it provides them with tax benefits on CFDs.
AvaTrade Bonuses
AvaTrade does provide some bonuses for the clients who are new on the platform. However, the current users can ask their account manager in order to know either they have any bonus of not. The manager can provide with edibility criteria for achieving rewards.
At the moment, clients having a minimum opening deposit of 1000 units can receive a bonus. The bonuses can be calculated through the bonus page. Another critical thing for a trader to receive any bonus is that they have to attain particular trading volume in the first six months and then they can receive their bonus.
To withdraw your bonus, the client must obtain a trading volume of 10K in their account's base currency for each one USD that occur in six months. In case of not reaching the specifies a trading volume, the bonuses would be canceled.
Islamic Accounts
AvaTrade also gives the option to open the account according to the Islamic Sharia law. However, it does not allow the trading of some FX instruments and cryptocurrency.
Professional Accounts
To become a professional trader on Avatrade, users need to have a minimum of €500K in their account, relevant experience in the financial field, and at least transactions up to 10 times each quarter in a year. Those clients who get registered as professionals have several advantages, which include pre-ESMA leverage, which can be 400:1 on the forex pairs and 25:1 on the specific cryptocurrency pairs.
AvaTrade Fees
To begin with the account, it charges just 100 USD and the brokerage firm do not allow volume discounts or any sort of guaranteed stop losses. AvaTrade charge about 50 USD fee after inactivity of the account in three months and for one year of inactivity it charges 100 USD fee.
There are no withdrawal or closure fees as far as marketing materials are concerned, but there are legal documents noted fees for the transfers made in banks and credit card transactions.
AvaTrade Education
There is a wide range of trading courses and relevant educational material that can be handy for a newcomer in the trading field. The tutorials are sequenced in segments as per different levels, which include starter, intermediate, and advanced topics that lead to logical and technical skill-building. Moreover, there is a wide range of general articles that cover all the basics to be known for trading.
The users can easily get answers to their questions, as there is a division of each segment into five main sub-topics. In this way, a trader can better know about different aspects of trading and vital financial points.
Customer Service
AvaTrade allows users to ask for any sort of query through a detailed FAQ, or through contact (chat/phone) with a broker also including social sites. The client can get in touch with a broker within 8 minutes.
The broker is looking after several international offices, so users are provided with an international contact number as well as local in accordance with the specific region.
Conclusion
With covering a wide range of trading options, AvaTrade being in the market for over more than a decade, it offers a wide range of instruments. Moreover, the support of the Central Bank of Ireland gives its authenticity, and its regulation in different jurisdictions adds much value to the brokerage firm. The support of cryptocurrency gives it an extra edge which adds variety to it and trading in CFDs and forex is always its crucial feature.